The Few Institute for
Aesthetic Plastic Surgery
875 N. Michigan Avenue, Suite 3850
Chicago, Illinois 60611
The Few Institute in-office surgical facility is accredited by the American Association for Accreditation of Ambulatory Surgery Facilities (AAAASF). This designation is only awarded to those centers who demonstrate standards of excellence in patient care and safety and which have undergone a rigorous inspection by the AAAASF organization.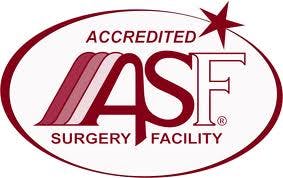 900 North Michigan Surgical Center
Conveniently located in the 900 North Michigan Avenue Building, home to Chicago's Four Seasons Hotel. Parking is available with entrances on Rush or Walton Streets. The 900 North Michigan Surgical Center is licensed by the state of Illinois and accredited by the Joint Commission on Accreditation of Healthcare Organizations (JCAHO).
60 East Delaware Place, 15th Floor
Chicago, Illinois 60611
Tel: 312-440-5150