The wrinkle results are in and might surprise some people. The anti-wrinkle injection Dysport proved better at reducing crow's feet than its older, more popular competition, Botox.
So says a first-of-its-kind study, published in the Archives of Facial Plastic Surgery, which compared the two different kinds of botulinum toxins. In a 30-day trial, researchers injected 90 study participants with both medications, using one kind on the right side of the face and the other on the left. They found that both physicians and patients rated Dysport as more effective at reducing crow's feet lines, while smiling, than Botox.
When the facial muscles were at rest, researchers noted no significant differences between the two agents.
"In this study, we were injecting the two agents in the same person's face," said Dr. Cory Maas, a San Francisco-based facial plastic surgeon and lead author of the study. "The sites were far enough away from each other so that the agents could not have an effect on each other, and by doing a split-face study, we have taken all the variables out of the equation, like age, gender and ethnicity."
Funding for the study was solicited from both Medicis Aesthetics Inc., the maker of Dysport, and Allergan Inc., the creator of Botox, but only Medicis Aesthetics funded the study.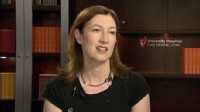 Young Stars Having Cosmetic Enhancements? Watch Video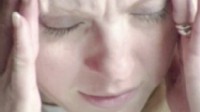 Botox Treats Migraines Too Watch Video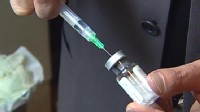 A Sweat Solution Shot? Watch Video
"The key issue is the claim of superiority that is being made based on a small study," said Kellie Lao, an Allergan spokesperson, in an emailed statement. "In order for a superiority claim to be validated, it requires a large, well-controlled, double blind, head-to-head comparative trial and neither Allergan nor Medicis has published such a study that would substantiate any claims of superiority."
"This study only reported data out to 30 days, so the long-term comparative efficacy is unknown," continued Lao. "This is of critical importance to patients and practitioners."
Medicis Aesthetics Inc. did not return requests for comment.
Botulinum toxin, a protein that was long considered harmful, has now been widely adopted for cosmetic and medical uses. While the term "botox" is typically used to describe the muscle paralyzing injections, there are actually a few kinds of botulinum toxins on the market. Both products analyzed in the study are FDA-approved for certain kinds of cosmetic procedures, but are considered off-label use for treatment around the eyes.
"The results are surprising to me, as I use both products and find them comparable," said Dr. Julius Few, founder of the Few Institute for Aesthetic Plastic Surgery. "I believe the study was very well done and the investigators are well-respected in our field. I do find that some patients prefer Botox and others prefer Dysport for subjective reasons that are difficult to objectify."
Dr. Maurice Khosh, a Manhattan-based plastic surgeon, said he uses the products interchangeably, so he was also surprised by the results. Based on the study results, he "may begin to use Dysport more for the lateral orbital region."
Many doctors use both kinds of brands in their offices, but some prefer Botox because it was the first on the market, it is more recognized by patients and patients commonly ask for the brand.
"Some will choose based on the cost of the product," said Dr. Gregory H. Branham, professor and chief of facial plastic surgery at Washington University in Saint Louis. "The most important aspect of using these different botulinum toxins is not which one you get, but making sure that you are being injected by a reputable and respected physician who does a lot of these injections."
Few agreed that both kinds offer positive results, and the most important part of the injection process comes from the doctors doing the injecting.
"While the study indicates superiority of Dysport over Botox in the crow's feet area — the outer corner of the eyes — I typically follow the wishes of the patient's preference," Few said. "Some patients prefer one over the other and I follow the patients' request. … I believe that both can be used effectively and the results of the treatment are more dependent on the injectors experience and skill, than the product."
It is critical for a patient to receive botulinum toxin injections from a trained, board certified plastic surgeon or dermatologist, Few said.
And Branham of Washington University noted that more complications arise from mis-injections than from choosing one product over another.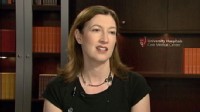 Young Stars Having Cosmetic Enhancements? Watch Video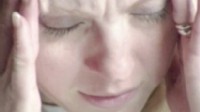 Botox Treats Migraines Too Watch Video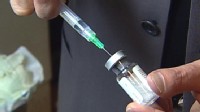 A Sweat Solution Shot? Watch Video
Few said: "You also want to make sure the product is legitimate and not counterfeit or illicit, as many products overseas are produced by a different standard."
Several physicians recommended that anyone who is considering botulinum toxin injections, or any other injection for that matter, visit www.injectablesafety.org to research the product. The website is devoted to providing the public with unbiased information regarding injectable cosmetic treatments.
Experts said they hope to see more controlled studies from unbiased institutions in order to get an even better grasp on the options out there.
"I think the study was very good in addressing a question that had not been answered up [until] now," plastic surgeon Khosh said. "Although Botox has a huge advantage in terms of market share and name recognition, a study such as this, in addition to the cost advantage, will make Dysport more competitive in general cosmetic uses."
Study author Maas said, "It's good for us to know that we have good, quality options out there for patients. When we have choices and there is good competition, it helps both the doctor and the patient."